SIGNAGE, GRAPHICS & BANNERS
Let Stephens Display Solutions help you with your signage requirements. From wall graphics & sports grounds to shop fronts & pop-up units, see who we've worked with before and examples of signage and banners we've created and installed.
Wall Graphics
There is no wall to big or small. We can help you transform a blank wall or canvas into something much more. We changed this blank wall in Ferrero into something stylish & modern.

Pop-up/ Roll-ups
Perfect for short-term events or a stand that you intend to erect and leave static for a longer period. Stand comes complete with printed graphic and padded carry bag.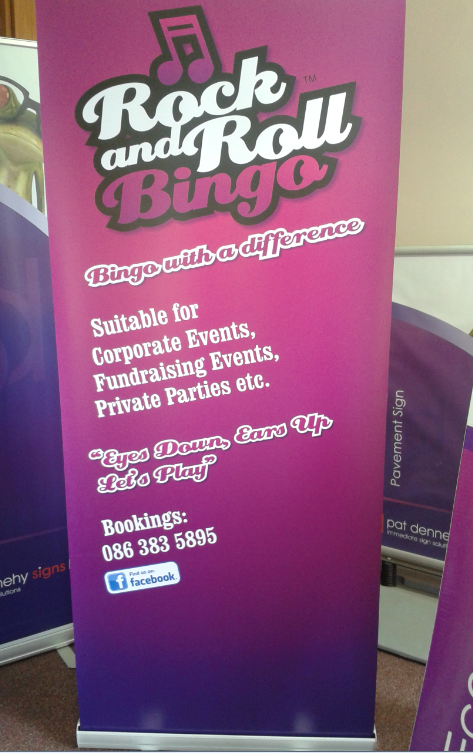 Sports Ground Signage
Durable signage that will build brand awareness and promote your company in your local teams sports ground. Here we are installing Pain Medicine Cork at Cork City FC's ground in Turners Cross.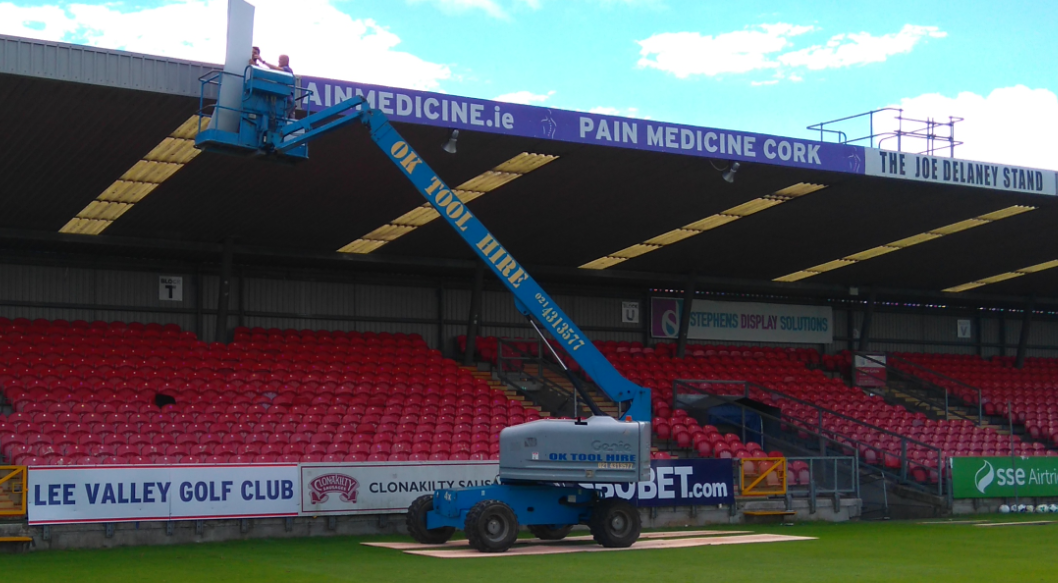 Monster Banners
The beauty about these monster banners is that once the frame is installed, you're able to change the banner hassle free as little or as often as you wish. Whether it be to promote something new or a festive banner to suit the time of the year. Here is an example of one we installed for MSL Cork, Little Island.
Window Graphics
Available for windows any shape or size. Whether it be to display a long term or temporary message, single or two way vision let Stephens Display help you get the most of our available advertising space. First South Credit Unions are a repeat customer when it comes to window graphics.